Brief overview of Praise
What is Praise?
Praise is an easy and fun recognition program to help your company embrace positivity and collaboration as a tenet of your culture.
How does Praise work?
Praise is designed to be used directly within your corporate communications platform, like Slack. You assign member of your organization a budget of points to give away with their praise. Members deplete their budget by praising their colleagues throughout the month and then get a fresh supply at the top of the next month. All points received can be used to purchase rewards, such as gift cards, donations, or custom items like branded swag from the built-in store.
Praise your colleagues
Recognizing your colleagues for their amazing work has never been easier. There are three convenient ways you can praise someone.
1. Praise via Slack with a slash command
Praise easily from nearly anywhere in Slack by using the following syntax. You can praise a single person or multiple individuals in one command. The praise will be publicly posted to whichever channel or chat you initiated the command in.
/praise <@person 1>...<@person n> <@amount/ea> <@reason>

2. Praise via Slack with a dialog
If using a command-line interface is not your thing, try out the easy-to-use dialog. You can use a command to open the dialog, or you can find it by visiting the Praise app home under the "Apps" menu within Slack.
/praise give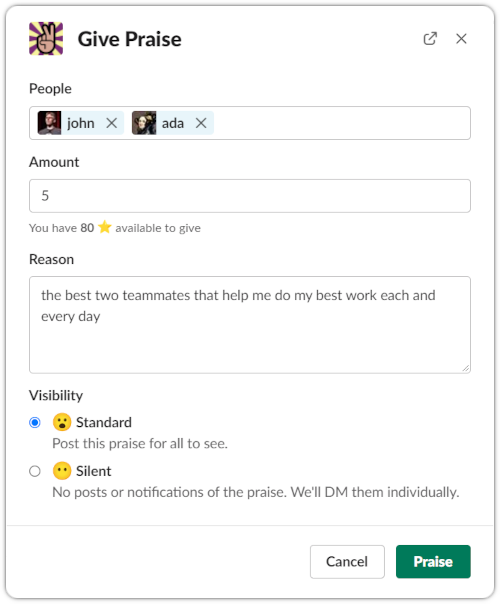 3. Praise via the web app
Although we believe it has a stronger cultural impact, praising within Slack isn't required. You can use our web app to praise as well!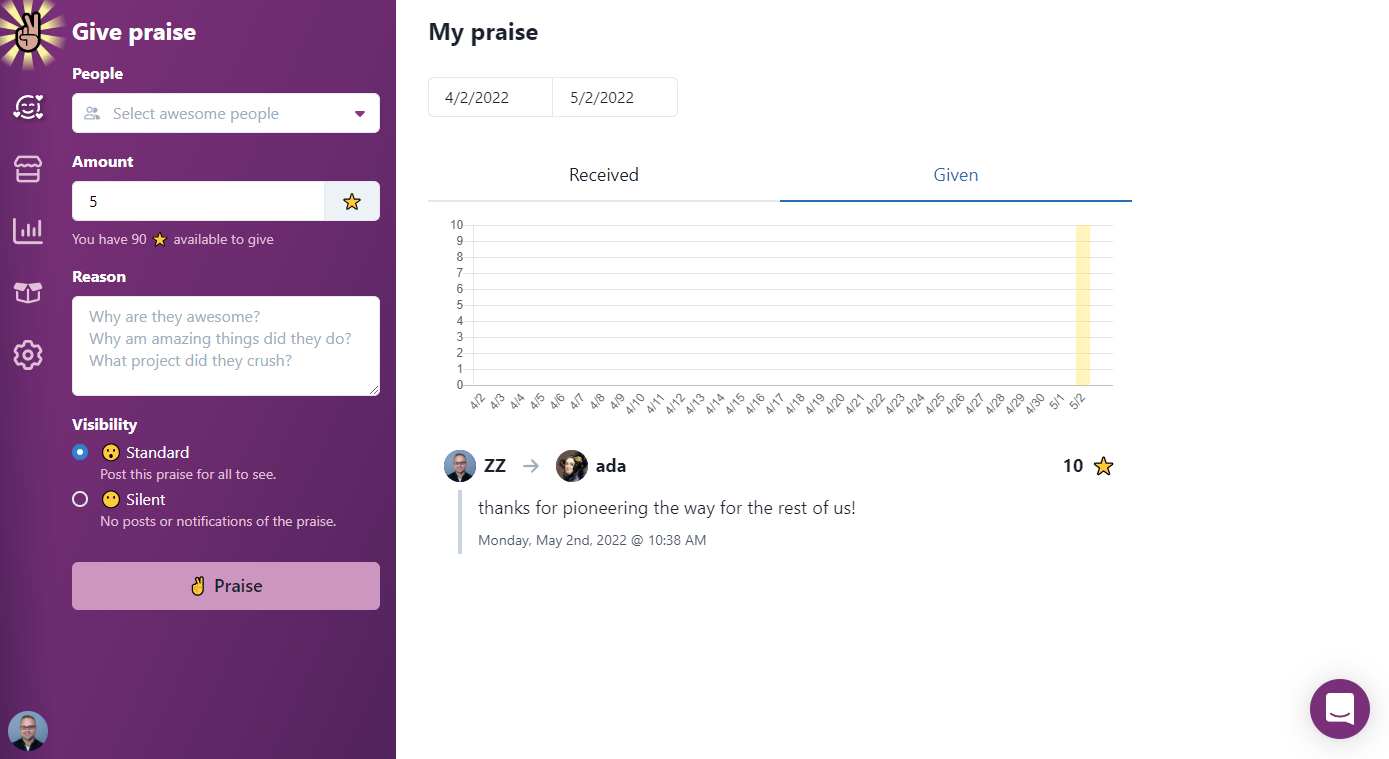 Check your balance of points to give or spend
You can check how many points you have left to give for the month, or how many you've received and can spend in the store. Issue a slash command, or find it by visiting the Praise app home under the "Apps" menu within Slack.
/praise balance

Use your received praise to buy a reward
Alright, so you've received a bunch of points for your awesome contributions. Now what?
1. Visit the rewards store
Praise has a built-in rewards store that enables your members to exchange their received praise for rewards.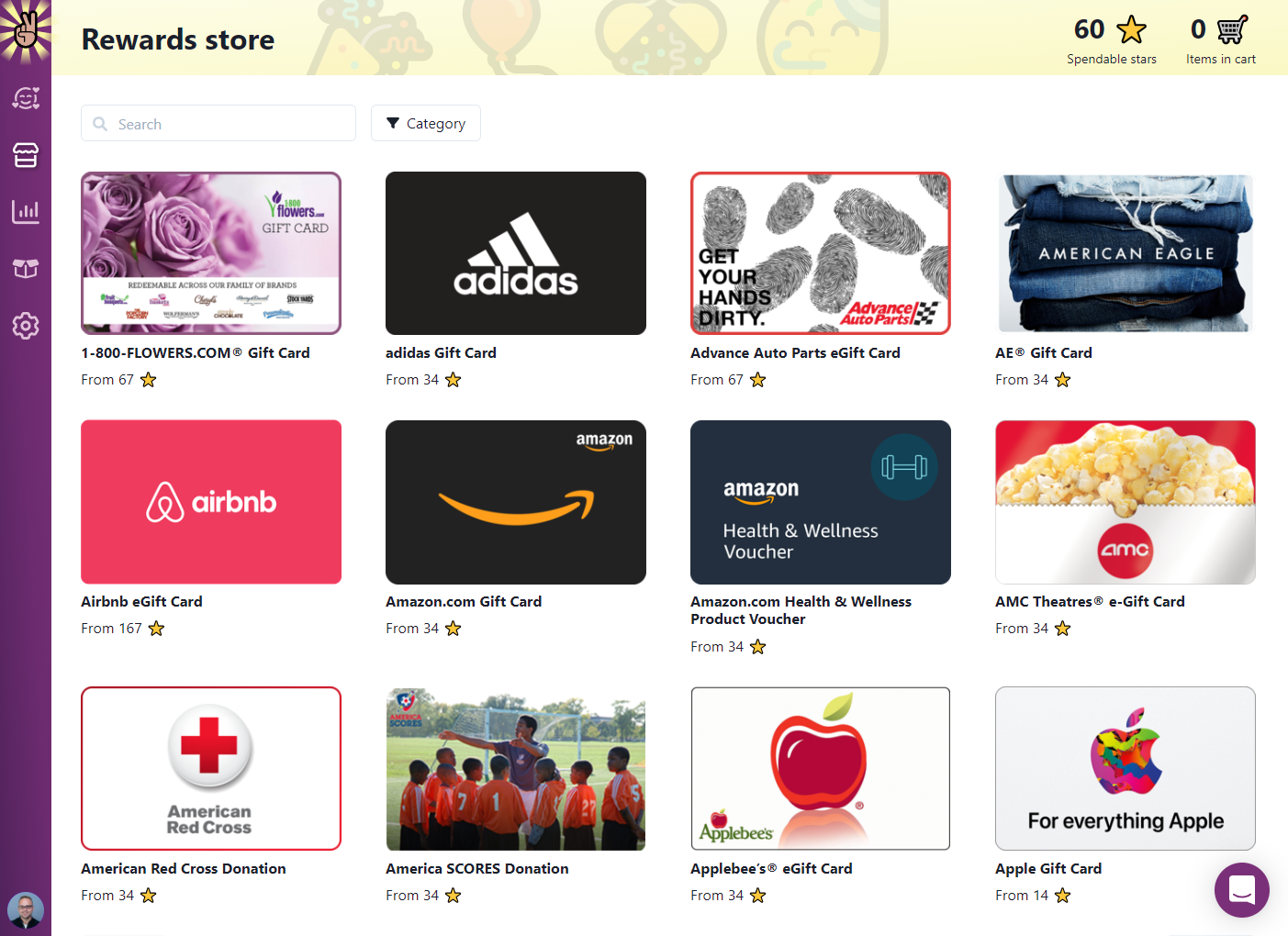 2. Select your reward
Grab a gift card from your favorite store, donate to your favorite cause, or grab a company t-shirt.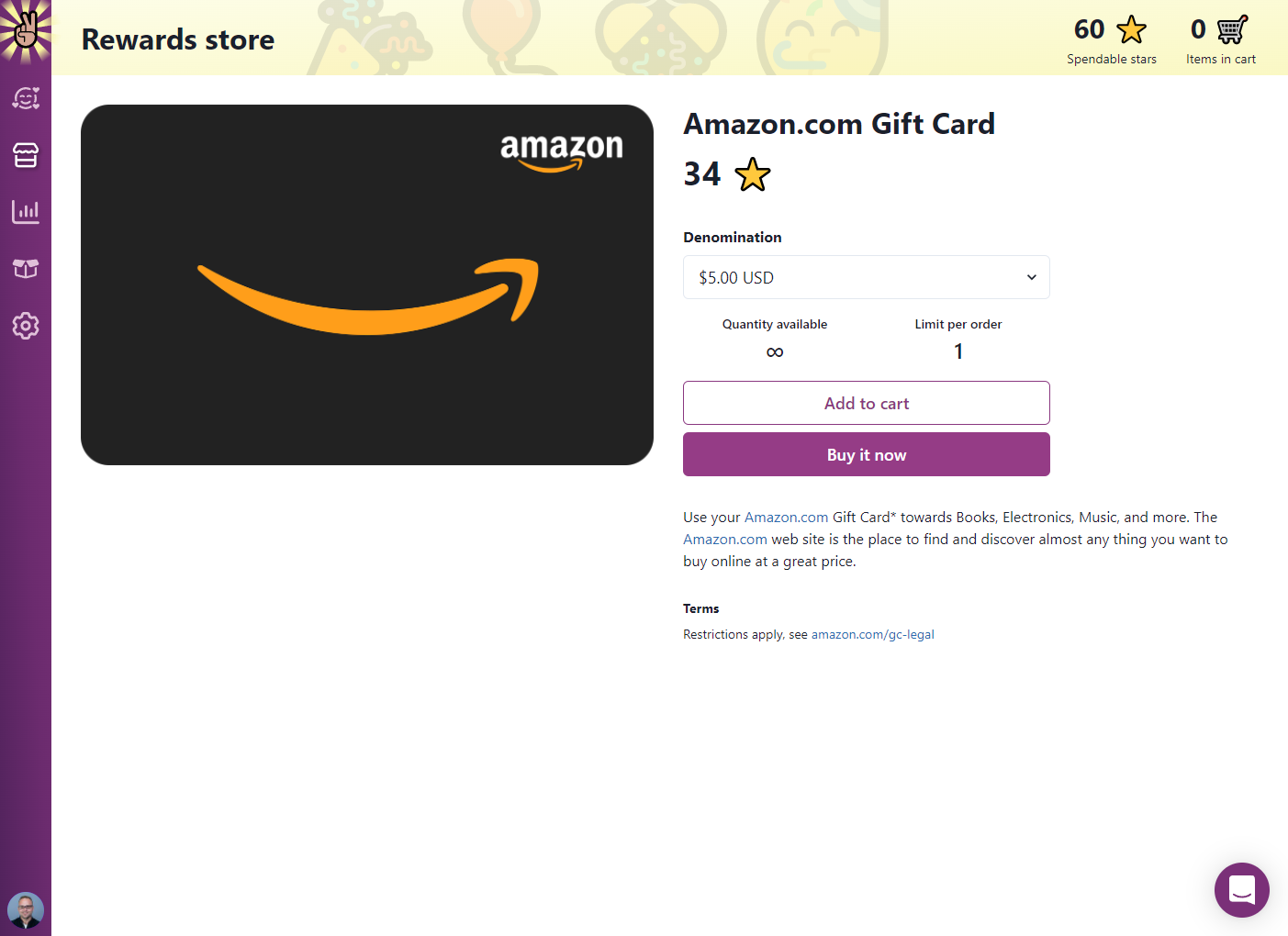 3. Enjoy your reward!
All digital rewards are delivered to your e-mail and are instantly redeemable.